First Place Web Host provides dedicated Microsoft® SQL server™ database hosting and MySQL database hosting services for businesses. Serving Miami & the surrounding metropolitan area, including Coral Gables, Westchester, Sweetwater, Miami Springs, Virginia Gardens, and Hialeah, we provide database hosting services for all ranges of businesses from government entities to family-run internet retail businesses. We have been growing at an astounding rate since our inception due to the top notch service we provide for our clients and our heavy investment in infrastructure.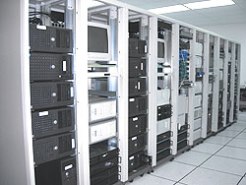 We host all our servers onsite. There are multiple onsite servers for load balancing and fail-over protection for our business and Web application system. If a server fails, others are there to automatically handle the load until the missing server is brought back online. Servers can be added and removed from the Web server farm in minutes using our custom built web interface application switch. If a server should fail our technology on call staff will be notified immediately.
A More Robust Web Presence
You're ready to increase your internet presence by adding an online store, creating a subscriber base for your email newsletters, or simply maximizing interaction between your site and its visitors. What do you do next? Can your current web host help you? First Place Web Host can! High-end features such as e-commerce often require the integration of a Microsoft® SQL database or MySQL database.
Leave the Worrying to Us
When you partner with First Place Web Host, we will develop, maintain, and host your Microsoft® SQL database or MySQL database for you along with your website. You'll receive the signature customer service that all of our hosting clients receive, with access to experienced technicians 24/7/365. And best of all, there's no need to worry about data loss as our nightly backups are stored both onsite and offsite for added ease-of-mind.
Facilities and Location
With servers based in the Mid-West, First Place Web Host is rarely subject to the severe weather patterns that frequent the East & West coasts. We regularly receive calls from hosting companies & webmasters that are looking for a more secure physical environment where their servers can be safe.
Located less that a quarter of a mile from the corporate headquarter of our regional power company, we lay within a "priority restore area" - and that's no coincidence. Our strategic location ensures that our generator, able to handle all operations of our office and datacenter, receives little wear and tear, remaining at peak performance.We know that our customers need maximum uptime, and we're here to provide just that!
First Place Web Host provides the following:


Miami Microsoft SQL Server Hosting, Miami MySQL hosting, Miami database hosting, Miami e-commerce, Miami MySQL management, Miami area database server, Miami SQL, Miami Microsoft Hosted Exchange, Miami Web Hosting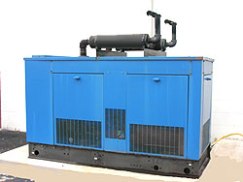 Our backup generator ensures uninterrupted power through extended shortage emergencies.
Full Service Managed Services
Our full service management is available for all of our customers & all services. We can take care of all of the patches and software updates for the operating system, monitor ports and security settings and continuously provide the 'ultimate customer experience' for our shared and fully managed servers. We also provide our management & maintenance services for dedicated & co-location on an as needed basis to accommodate for experienced web masters and server administrators.
If you have the knowledge, experience, and time, we can provide the same dedicated server hardware without management services. This greatly reduces the cost of getting a top quality server from FPWH.